Oxford and Reading are best cities in which to live and work in the UK
Oxford has been recognised as the top performing city in the UK to live and work for the fourth year in a row in a nationwide study carried out by PwC. The city has emerged ahead of Reading thanks to work-life balance, income, transport and skills with Bradford being crowned as the most improved city. Published today (12 November 2019), the annual Demos-PwC Good Growth for Cities 2019 sets out to show there's more to economic well-being than just measuring GDP. The index measures the performance of 42 of the UK's largest cities, England's Local Enterprise Partnerships (LEPs) and ten Combined Authorities, against a basket of ten factors which the public think are most important when it comes to economic well being. These include jobs, health, income and skills, as well as work-life balance, house-affordability, travel-to-work times, income equality, environment and business start-ups.
For the fourth year running, Oxford and Reading have been named the top-performing cities on PwC's Good Growth for Cities 2019 index, followed by Southampton in third place. Although Reading has maintained its position in this year's index, it has seen a decline in its overall index score, driven by lower house price to earnings ratios, income inequality and a fall in new businesses created.
Bradford emerged as this year's top improver, driven by jobs, work-life balance and skills amongst its 25+ year olds. Bradford has experienced a large reduction in its unemployment rate, measured at 4.1 percent in 2018 compared to 10 percent in 2015. The city also demonstrated moderate improvements in work-life balance, health, environment and skills amongst the adult population.
The index is based on 11 indicators around life, work, wellbeing and economic performance and is measured annually across 42 UK cities.
Indicators include job creation, health, income, skills, housing affordability, housing ownership, transport, work-life balance, the environment, income inequality and the number of new business start-ups.
The millions of pounds of parking profits Reading Council has made in just one year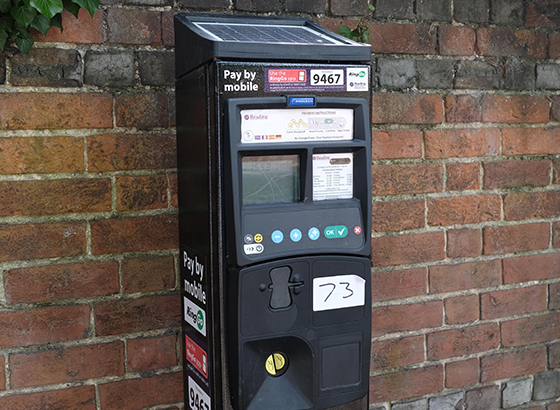 Many local authorities see drivers as a "wallet on wheels", and has accused some councils of using parking fees to plug budget gaps according The AA.
The new figures from Ministry of Housing, Communities and Local Government data may seems to verify that statement.
| Berkshire authority | Total expenditure | Total income | Net income |
| --- | --- | --- | --- |
| Reading | £3,623,000 | £8,230,000 | £4,607,000 |
Reading council raked in more than £4 million in parking profits last year.
Off-street parking, such as council-run car parks, made the most profit last year, at £2.7 million.
The rest came from on-street parking.
Total income from both on- and off-street parking activity was £8.2 million in 2018-19.
Total expenditure was £3.6m. Additionally, councils may incur interest payments or depreciation on their capital assets such as car parks, though this is not accounted for in these official figures.
The difference between the two – £4.6m – is the surplus or profit.
This is 6% more than the £4.0m made in the previous financial year (2017-18). It is also 11% higher than the £782m surplus that the councils themselves had budgeted for.
Parking charges in Reading went up this year, as the council took back control of eight car parks from operator NCP.
Reading Borough Council is also ending free parking in various streets around the town, which has been met with chagrin by drivers.
And it issued a total of 48,240 penalty charges in 2018/19.
Changes to residency checks at the Recycling Centres as of February 2020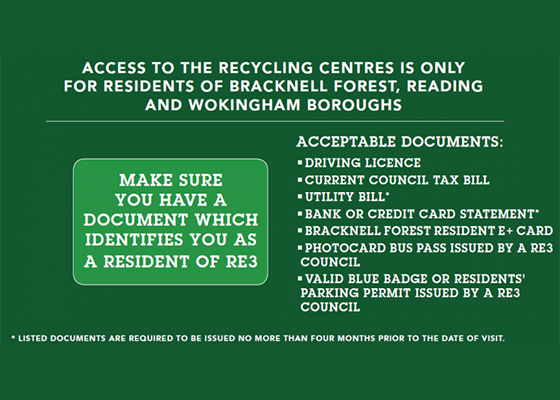 Make sure to bring proof of residency when visiting re3 Recycling Centres
As of 1st February 2020, residents visiting re3 Recycling Centres will be required to present a document that identifies them as residents of the re3 area: Bracknell Forest, Reading or Wokingham Boroughs. Residents are urged to note that the windscreen stickers will no longer be accepted as proof of residency.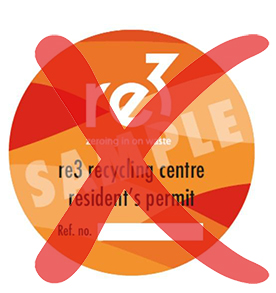 The re3 windscreen stickers were introduced in 2016 to enable Meet and Greet staff to positively identify resident of Bracknell Forest, Reading and Wokingham Boroughs. They were issued to over 180,000 households but any residents who moved to the area at a later stage or lost their permit have been asked to bring an alternative proof of residency instead.
The windscreen permits are already being used by fewer visitors and, to save the cost of reprinting and distributing new permits, the councils are asking residents to use commonly held documents to demonstrate they are from the re3 area.
Full list of acceptable forms of ID as of 1st February 2020:
Driving licence
Current council tax bill
Utility bill, bank or credit card statement (issued no more than four months prior to the date of visit)
Bracknell Forest resident e+ card
Photocard bus pass issued by a re3 council
Valid blue badge or residents' parking permit issued by a re3 council
Elizabeth Line: Reading-London Paddington services start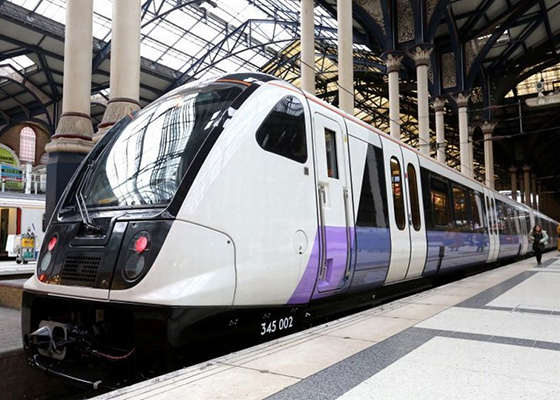 Crossrail is here! or at least part of it, train services have now begun on the Elizabeth line between Reading and London Paddington.
TfL Rail now runs stopping services on the route after taking over from Great Western Railway (GWR).
The Elizabeth line, part of TfL's Crossrail project, when fully open will connect Reading and Heathrow in the west, through central London, to Shenfield and Abbey Wood in the East.
Transport for London have advised customers departure times could change.
GWR will continue to run some fast services between Reading and London Paddington
Currently the Elizabeth Line is not open between London Paddington and Liverpool Street, and Whitechapel and Abbey Wood.