The millions of pounds of parking profits Reading Council has made in just one year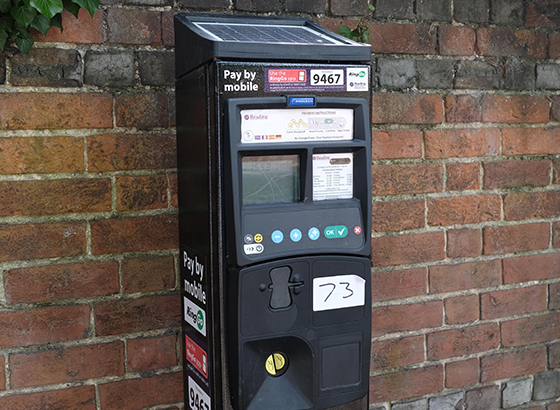 Many local authorities see drivers as a "wallet on wheels", and has accused some councils of using parking fees to plug budget gaps according The AA.
The new figures from Ministry of Housing, Communities and Local Government data may seems to verify that statement.
| Berkshire authority | Total expenditure | Total income | Net income |
| --- | --- | --- | --- |
| Reading | £3,623,000 | £8,230,000 | £4,607,000 |
Reading council raked in more than £4 million in parking profits last year.
Off-street parking, such as council-run car parks, made the most profit last year, at £2.7 million.
The rest came from on-street parking.
Total income from both on- and off-street parking activity was £8.2 million in 2018-19.
Total expenditure was £3.6m. Additionally, councils may incur interest payments or depreciation on their capital assets such as car parks, though this is not accounted for in these official figures.
The difference between the two – £4.6m – is the surplus or profit.
This is 6% more than the £4.0m made in the previous financial year (2017-18). It is also 11% higher than the £782m surplus that the councils themselves had budgeted for.
Parking charges in Reading went up this year, as the council took back control of eight car parks from operator NCP.
Reading Borough Council is also ending free parking in various streets around the town, which has been met with chagrin by drivers.
And it issued a total of 48,240 penalty charges in 2018/19.
Business Secretary Alok Sharma has tested negative of Coronavirus
The business Secretary Alok Sharma has tested negative for Covid-19
He went to isolation at his house in Caversham, Reading yesterday and got results today..
As of Wednesday 3 June 2020 there are now 587 confirmed cases of the virus in Reading. UK wide 279,856 have now been diagnosed with the virus. This figure includes 39,728 deaths.
The symptoms of coronavirus include fever, cough, shortness of breath, breathing difficulties or loss of, or change in, your normal sense of taste or smell(anosmia) . If you suspect you or a family member has coronavirus you should call (not visit) your GP.
Progress Theatre wins "The Queens Award" for Voluntary Service
Reading's historic and oldest producing theatre, producing a programme of varied, interesting and challenging drama to the highest standard has won The Queen's Award for Voluntary Service is the highest award given to local volunteer groups across the UK to recognise outstanding work done in their own communities. It was created in 2002 to celebrate the anniversary of The Queen's coronation. It is the MBE for volunteer groups.
Winners get a certificate signed by the Queen and a domed glass crystal. Representatives from the group may also be invited to attend a royal garden partyyyyy.

Thank you for providing excellent theatre and arts education to the community of Reading.
Well deserved Award!
Fast-food lovers join queues as McDonald's reopen drive-thrus across Reading
Absence makes the heart (and the stomach) grow fonder apparently – judging by the queue outside Mc DOnalds & KFC (Oxford Rd) after the drive-throughs reopened.
Unfortunately, the Mc Donalds restaurant is still not open to diners at Oxford Road but deliveries & drive-through are available.
In fact the restaurant itself may not open until towards September, according to staff.
Drivers are joining a lengthy queue to get their hands on their favourite fast food treats at both venues.
More drive-thrus around the region are starting to open up to take orders from customers as the coronavirus lockdown is eased, see the McDonald branaches have opened
Reading– the branches in Oxford Road, Forbury Retail Park, Bath Road in Calcot and Reading Gate Retail Park are all open.
Slough – McDonald's in the Bath Road Retail Park, at Slough Uno Bestobell in Buckingham Avenue and in Windsor Road are all open.
Newbury – Newbury Retail Park and Tot Hill Services are also open